Crossover SUV Comparison: 2020 Chevy Traverse vs. 2020 Subaru Ascent
Whether you have an active family that hikes with the dog or you're a business professional looking for stability on snowy winter roads, you'll without a doubt want to look at the available mid-size SUVs.
Consumers have a bevy of options available to them, leaving many buyers feeling overwhelmed during the decision-making process.
But it doesn't have to be this way. Instead, compare the class-leading options available between the Chevrolet Traverse and the Subaru Ascent.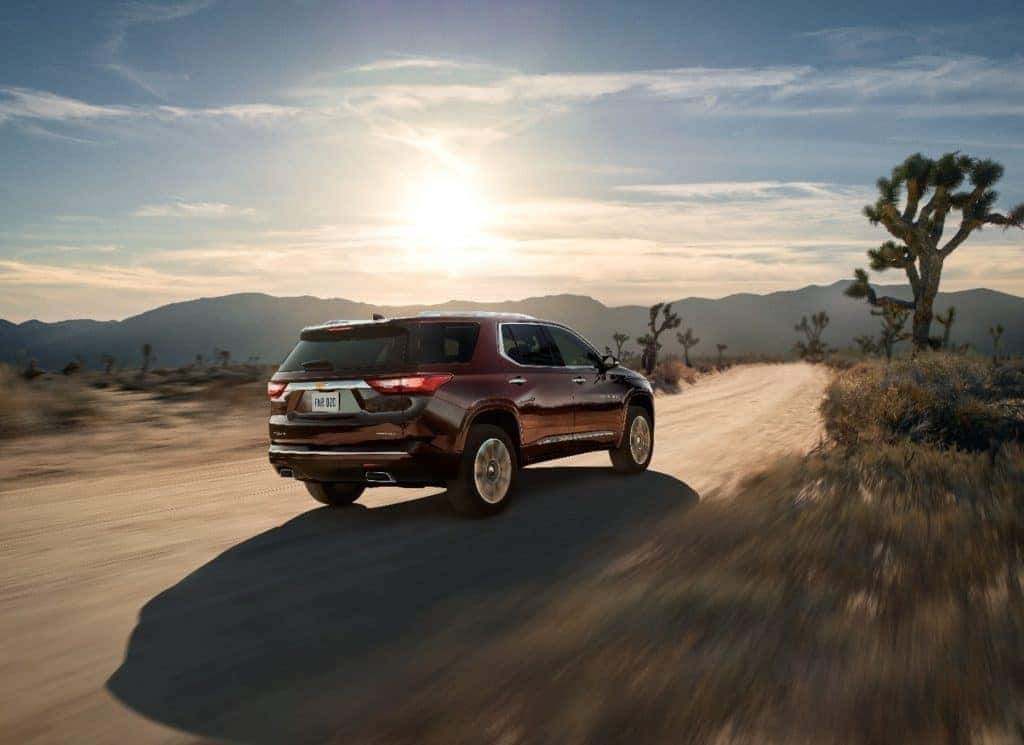 After comparing safety features, performance, and technology the decision between the Ascent and Traverse should be easier to make.
Performance Comparison
Midsize SUVs are commonly known for their effortless blend of unrelenting performance and capability.
The 2020 Chevy Traverse takes this notion to the next level with a 3.6-liter V6 engine that produces 310 horsepower, thanks to the Spark ignition direct-injection and variable valve timing.
Although this engine comes standard in the 2020 Traverse, its power is anything but standard.
The engine is teamed with a 9-speed automatic transmission and front- or all-wheel drive powertrain.
Additionally, the midsize SUV from Chevy allows drivers to customize their time behind the wheel thanks to Traction Control Select. This feature allows drivers to choose how the vehicle adapts to driving conditions.
Not only is this not an option for the 2020 Subaru Ascent, but consumers can anticipate experiencing only 260 horsepower from a 2.4-liter turbocharged 4-cylinder powertrain.
Interior Comparison
Performance isn't the only aspect to take into consideration. A vehicle's interior is just as important.
The hours spent behind the wheel of your vehicle can add up rather quickly. And driving a vehicle that feels crowded, uncomfortable, or lacks technology is less than ideal.
Technology
The Traverse allows you to access contacts, apps, and multimedia features with the standard 7-inch touchscreen infotainment center.
Drivers and passengers will also enjoy the Wi-Fi hotspot capability that will allow music and TV streaming — perfect for long trips with the kids.
The Ascent does its best to keep up but falls short.
Inside you will find a 6.5-inch touchscreen infotainment center. But, if you want other amenities and internet connectivity, you will have to upgrade to the Touring trim level.
Space & Dimensions
The 2020 Traverse is built to keep you comfortable throughout the duration of the journey, even if it's a quick trip to the store.
The driver and front passenger will enjoy 41 inches of legroom, 41.3 inches of headroom, 58.1 inches of hip room, and 62.1 inches of shoulder room.
With all three rows in use, you can enjoy 23 cubic feet of cargo space. Once the seats are folded, the cargo space increases to 57.8 cubic feet.
Need to fill it with moving boxes? The maximum interior cargo volume is 98.2 cubic feet.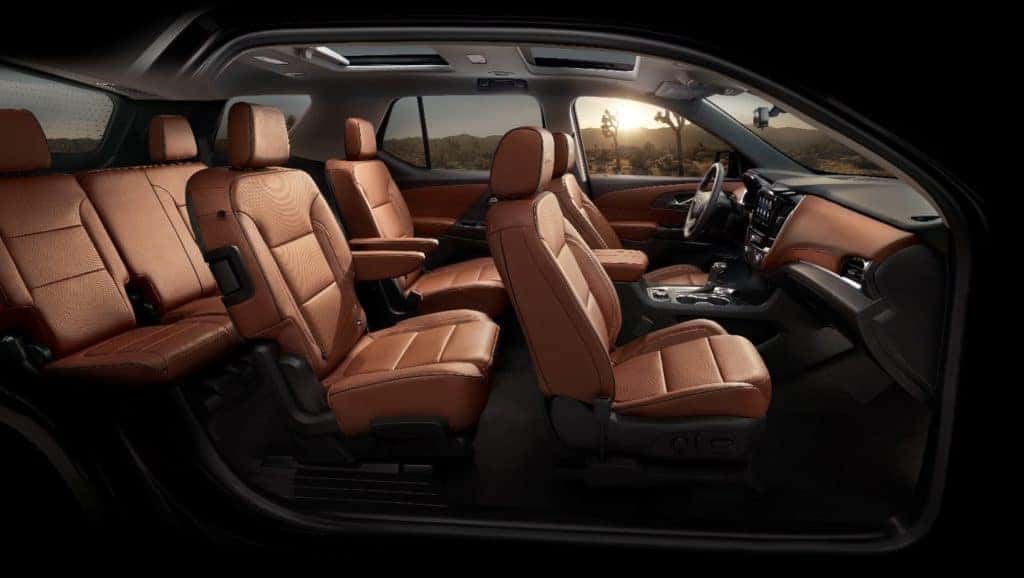 The Ascent can hold up to 86.5 cubic feet of cargo, which is quite a lot, but still falls short of the Traverse.
The driver and front passenger will experience 61.1 inches of shoulder room, 41.3 inches of head room, 57.7 inches of hip room, and 42.2 inches of leg room.
Although that can make the drive a bit more comfortable than expected, it doesn't make up for the lack of interior space.
Safety Features & Technology
Safety features in a vehicle is not an area where consumers should have to compromise.
For enhanced safety, the 2020 Chevrolet Traverse's middle seat shoulder belts have child comfort guides to move the belt to properly fit children.
Providing a better fit can help prevent injuries and help encourage children to buckle up. The Subaru Ascent, however, does not offer comfort guides on its middle seat belts.
When turning the vehicle off, drivers are reminded to check the back seat of their Traverse if they opened the rear door before starting out. The Ascent doesn't offer a back-seat reminder.
Standard in the Traverse is a front seat center airbag, which deploys between the driver and front passenger. This airbag protects those in the front from injuries caused by striking each other in serious side impacts.
This is another safety feature the Subaru Ascent does not offer drivers and passengers.
The Traverse offers an optional Surround Vision which allows the driver to see objects all around the vehicle on a screen.
The Ascent only offers a rear monitor and rear parking sensors that beep or flash a light. Although that can be helpful, it doesn't help with obstacles to the front or sides of the vehicle.
Find the Midsize SUV for You
Once you're ready to take the next step in finding the midsize SUV that fits your lifestyle, visit our showroom at 400 Clifton Park Center Rd., in Clifton Park, New York.
Our staff will be happy to answer any questions you might have about the 2020 Traverse or any other vehicle in our inventory.
It is our pleasure to help find the vehicle that fits your needs and budget.