Full-Size Truck Comparison: 2020 Silverado 1500 vs. 2020 Ford F-150
When it comes to buying your next truck, there are quite a few aspects to consider — and not just towing capacity.
Gone are the days when pickup trucks were thought of as vehicles only for construction work, farming, or helping someone move. Pickups have increased in popularity for families, young professionals, athletes, and businesses alike.
The 2020 Chevy Silverado 1500 and Ford F-150 have topped the charts time and time again, and for good reason. But when it comes to handling life's toughest jobs, which pickup truck will get it done for you?
Before making a decision, discover what the Silverado 1500 and the F-150 have to offer consumers.
Eliminate the hassle and stress of deciding which pickup truck is right for you.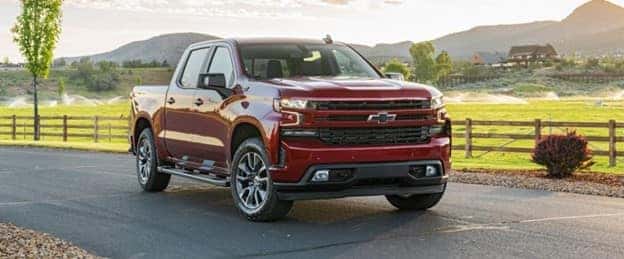 Features & Technology Comparison
Even at first glance the Chevy pickup commands your attention with a powerful look and hard-working features to back it up.
Exterior Features
The 2020 Silverado 1500 comes standard with Chevy-exclusive CornerStep bumper for convenient access to the cargo bed. The bed itself comes standard with 12 cargo tie-down points to help secure cargo of any shape or size — that's anything but standard.
It's easy to see that the Ford pickup can't compete, offering drivers only four cargo tie-downs.
Interior Features & Technology
Once you climb inside, you will find a more spacious, luxurious, and feature-packed interior in the 2020 Chevy Silverado 1500 compared to the 2020 Ford F-150.
The Silverado 1500 provides more front row leg and headroom than the Ford F-150. And everyone knows there's nothing worse than finishing a long day of work and getting into your vehicle just to feel cramped.
Drivers in the Chevy pickup truck can enjoy 43 inches of front headroom, 44.5 inches of front legroom, 66 inches of shoulder room, and 61 inches of hip room.
The Ford offers 40 inches of front headroom, 43 inches of front legroom, 66 inches of shoulder room, and 62 inches of hip room.
And staying connected to podcasts, music, and contacts has never been easier with the Silverado 1500. Apple CarPlay and Android Auto come standard with the pickup.
It's an upgraded feature for Ford, meaning more money added to your bottom line.
Safety Comparison
Both pickup trucks offer the latest in driver assistance features that keep you protect while on the road.
Driver assist capabilities include adaptive cruise control, blind spot warning, and emergency braking.
But Chevrolet isn't thinking about just its drivers, but passengers in the back seat are taken into consideration as well.
When the engine is turned off, the driver will be reminded to check the back seat if they had opened the back door before driving. This is arguably one of the most important safety features found in the new Silverado 1500.
Available safety features in the Silverado 1500 includes the Rear Camera Mirror, which puts a video display in the rear-view mirror allowing you to see what's behind the vehicle.
Plus, with the available Safety Alert Seat, drivers can feel a seat vibration alert when features like lane departure warning and forward collision alert kick in.
If you want the latest in safety innovation in your next truck, the 2020 Chevrolet Silverado 1500 is the truck you need.
Performance Comparison
When it comes to the 2020 model year, both pickup trucks are offering more variety under the hood than ever before.
Both of these powerful trucks offer a wide variety of engine options to choose from — but when comparing to similar options, you will find that the Silverado 1500 often provides more power than the competition.
For instance, at the entry-level, the 2020 Chevrolet Silverado 1500 produces up to 305 pounds-per-feet of torque at 3,900 RPM.
While the F-150, on the other hand, produces up to 290 pounds-per-feet of torque at 4,000 RPM — which can make a difference while carrying a heavy load.
Both trucks can also be equipped with a turbocharged diesel engine. But the Duramax® available on the Silverado 1500 provides 27 more horsepower, and 20 more lbs-ft of torque than the Ford.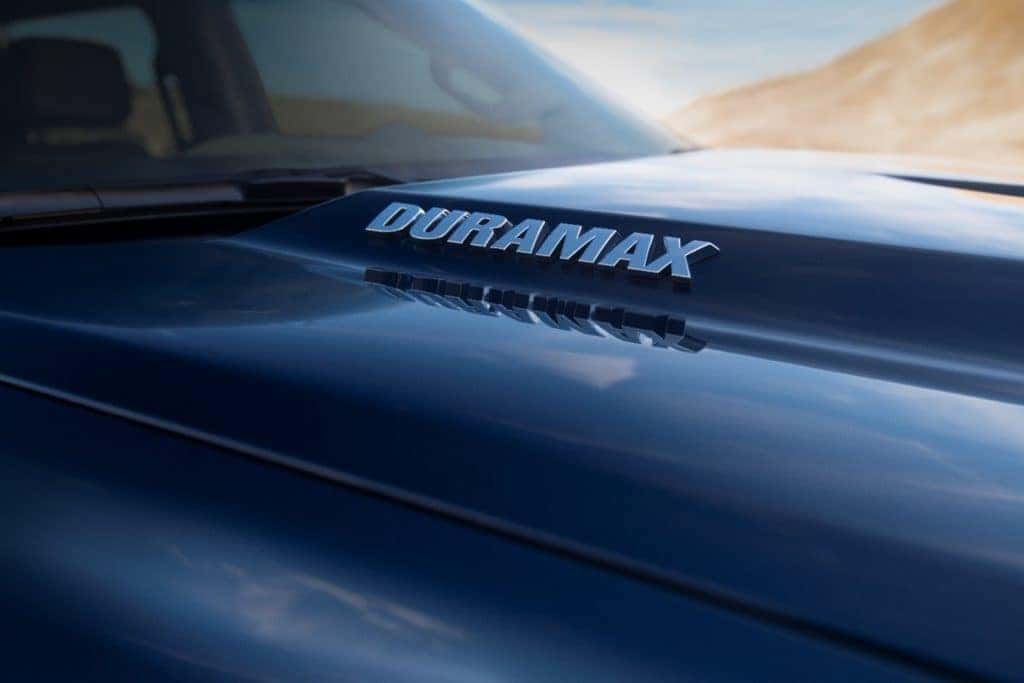 And if that isn't enough, the available 6.2L V8 engine derived from the engine found in the Camaro SS and Corvette Stingray provides the Silverado 1500 with class-leading power.
Producing a staggering 420 horsepower and 460 lbs-ft of torque make it the most powerful V8 engine in its class with a maximum towing capacity of up to 13,400 pounds.
The 2020 F-150 does its best to keep up, offering drivers 13,200 pounds of towing capacity.
Find the Pickup Truck for You
When you're ready to take the next step and test drive a new Silverado 1500 pickup truck, visit the Mohawk Chevrolet showroom at 400 Clifton Park Center Road in Clifton Park, New York.
Our experienced staff will answer all of your questions about trading in your current vehicle, financing options, and provide even more information about the truck of your dreams, our Chevy commercial fleet membership, and more.