Crossover SUV Comparison: 2020 Chevy Equinox vs. the 2020 Ford Escape
For as long as we can remember, Chevrolet and Ford have competed to be America's favorite automotive manufacturer.
And since the 2020 Equinox and 2020 Escape each shine in their own way, the decision to purchase one over the other can be quite difficult.
Dive in and explore the differences between the two crossover SUVs offered from two of the top American-made automotive manufacturers.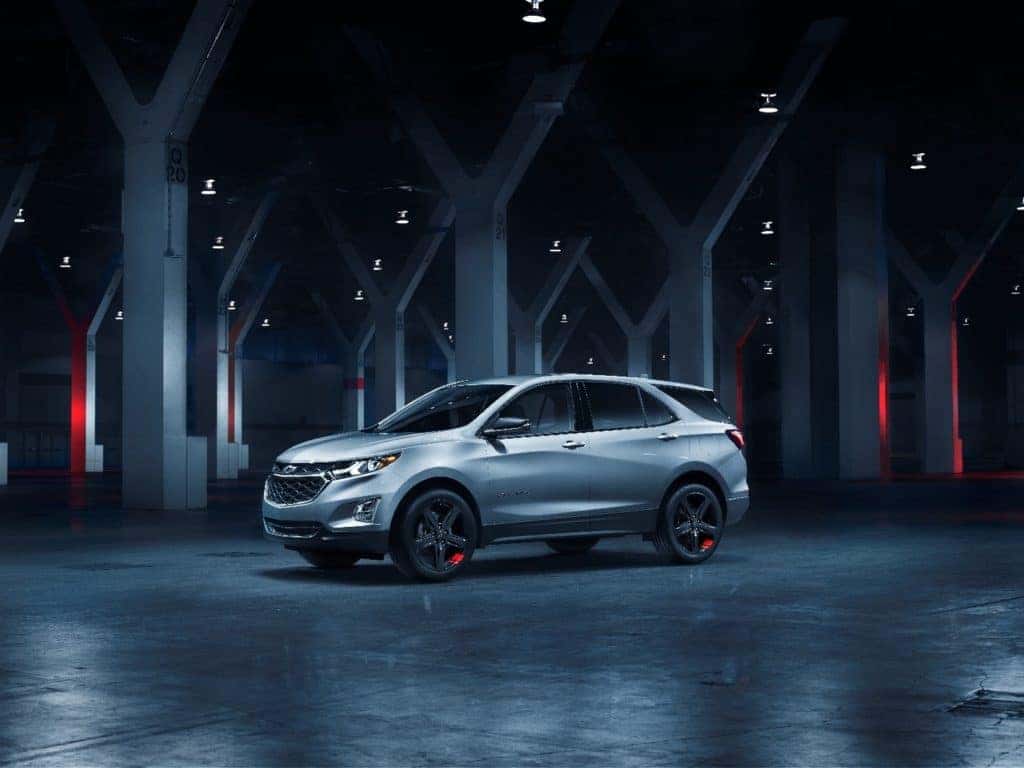 Technology & Safety Features
Safety and technology features are important to our drivers, and we couldn't agree more.
Equinox Technology & Safety
The 2020 Equinox comes standard with a 7-inch touchscreen infotainment center with Apple CarPlay and Android Auto connectivity.
The Bluetooth connectivity also sees and update for the 2020 model year. Now, the crossover SUV can connect to two devices at the same time — so no more switching back and forth.
Satellite radio and Wi-Fi capabilities are also available for the 2020 model.
Each trim level now come standard with the Driver Confidence Package, which has driver-assistance features.
These features include automated emergency braking with pedestrian detection, lane-keeping assist, lane-departure warning, and automatic high-bean headlamps.
Available features include the Safety Alert Seat, which sends a vibrating sensation to the seat-bottom rather than an audible beep when a potential crash is detected.
Escape Technology & Safety
The Escape is equipped with an 8-inch infotainment center with Sync 3 technology that's compatible with Apple CarPlay.
Available features include heads-up display, Bang and Olufsen sound system, and wireless charging.
Standard in the 2020 Ford Escape comes equipped is the Ford Co-Pilot360™ Technology.
The suite of driver-assist features uses cameras and sensors to help drivers stay alert to their surroundings and react more quickly to potential collisions.
Cargo Space
Space is essential, especially in a crossover SUV.
With both rows in use, the Equinox offers 29.9 cubic feet of cargo space, the space increases to 63.9 cubic feet with the back seats folded.
The driver and front passenger will enjoy 40.9 inches of legroom and 38.5 inches of headroom.
Passengers in the back will enjoy 39.9 inches of legroom and 38.5 inches of headroom.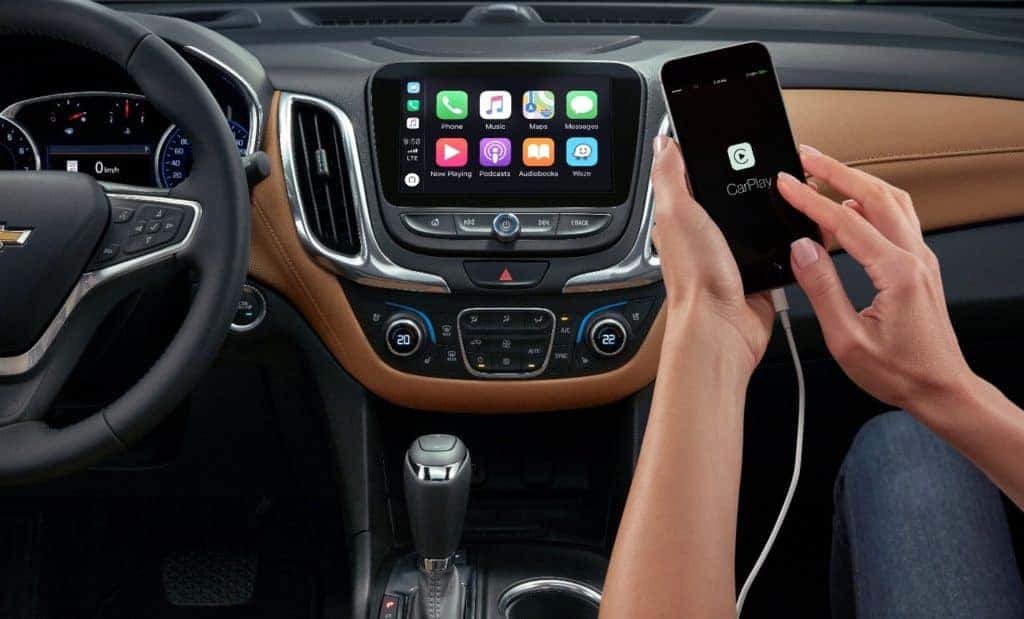 The 2020 Ford Escape on the other hand 37.5 cubic feet of cargo space with the seats up, and 65.4 cubic feet with the back row folded.
Headroom and legroom were increased for the 2020 model year. The headroom is now 40 inches and front legroom is 42.4 inches. The backseats have 39.3 inches of head room and 40.7 inches of legroom.
So, when it comes to space, both options will make the journey comfortable — no matter the distance.
Performance Comparison
Equinox Engine Options
Each Equinox trim level comes standard with a 1.5-liter turbocharged inline-four cylinder that pairs with a six-speed automatic engine and produces 137 horsepower.
With front-wheel drive, its EPA estimates are 26 miles per gallon city and 31 miles per gallon on the highway. All-wheel drive drops those each by 1 mpg, which almost answers the question of FWD and AWD for you.
The optional 2.0-liter turbo is available on the LT and Premier models and can be paired with front- or all-wheel drive. Its 252 horses and 260 pounds-per-feet of torque are quite enticing for the crossover SUV.
Paired with a nine-speed automatic, its EPA estimates are 22 mpg city and 29 mpg highway (FWD) or 22/28 mpg (AWD). The 2.0L tows an impressive 3,500 pounds, while the 1.5L is rated to tow a more typical 1,500 pounds.
Escape Engine Options
The 2020 Escape isn't without its options either.
Its EcoBoost engine is a 1.5-liter turbocharged three-cylinder with direct injection, producing 181 horsepower and 190 pounds-per-feet of torque. It's paired with an eight-speed automatic transmission.
Front-wheel drive is standard, and all-wheel drive is optional.
The 2.0-liter turbocharged EcoBoost four-cylinder with direct injection is the upgraded engine option. It's quite a bit more powerful compared to the base option, producing 250 horsepower and 280 pounds-per-feet of torque.
Find the Crossover SUV for You
There's quite a bit to compare when it comes to the Chevy Equinox and the Ford Escape and sometimes taking a test drive can help solidify the decision.
Let our experts answer your questions when you get behind the wheel of new 2020 Chevy Equinox.
Visit our showroom today at 400 Clifton Park Center Rd., in Clifton Park, New York.