How Much Can The 2024 Chevrolet Silverado 2500 Tow?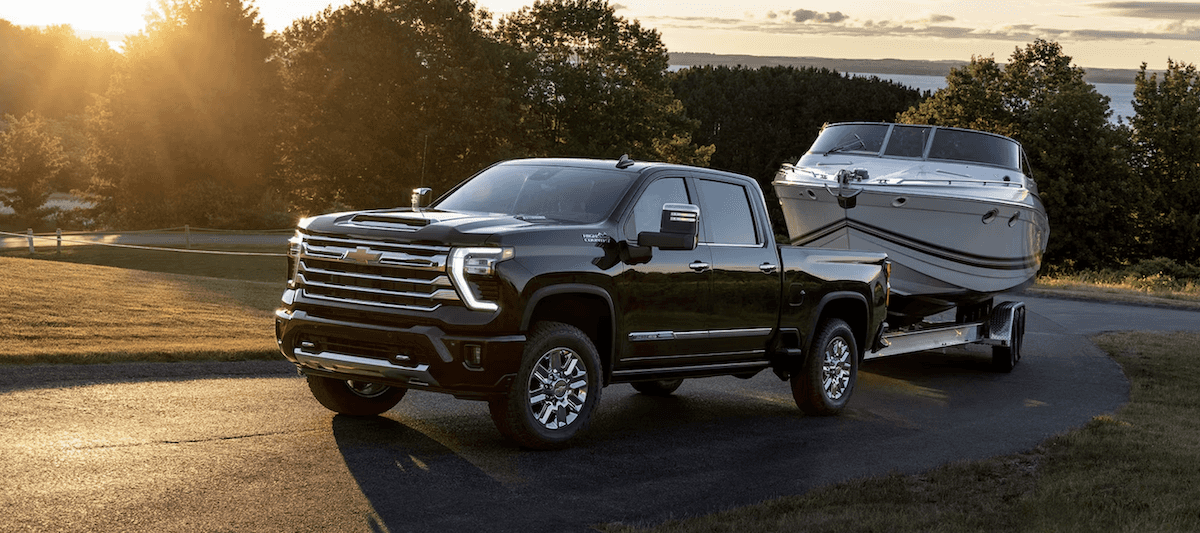 Explore New Chevy Silverado 2500 Inventory
When you choose a Chevy Silverado 2500, you get next-level capability. Ideal for the job site or frequent heavy haulers, this heavy duty truck is ready to handle all of your towing needs. The experts at Mohawk Chevrolet are here to help you make the most of your new ride.
2024 Chevy Silverado 2500 Towing Capacity
In order to have a successful towing experience it is important to stay within your truck's towing capacity. This ensures that the engine can provide adequate power to handle the additional load. With two engine options, the 2024 Chevy Silverado has a range of towing capabilities including:
6.6L V8 Gas engine: with this engine, your truck turns out up to 401 horsepower and 464 lb.-ft. of torque, enough power to tow up to 18,700 lbs.
6.6L Duramax Turbo-Diesel V8 engine: this ultimate engine option produces up to 470 horsepower and 975 lb.-ft. of torque allowing you to handle a tow load up to 22,500 lbs.
If you are unsure which engine is in your truck, you can consult your owner's manual or drive over to Mohawk Chevrolet and a member of our team can help.
Towing any amount of cargo adds additional weight and length to your truck, changing the way it handles. Before you embark on a towing excursion you should first check that all cargo is secured and the hitch is properly connected. Once you are all set up, double-check that the brake lights are working. When you hit the road, drive with additional caution, adding extra time for braking and accelerating as well as taking wider turns.
New Chevy Silverado HD For Sale in Ballston Spa
We invite you to stop into Mohawk Chevrolet to view our new Chevrolet Silverado 2500 inventory. A member of our team will gladly walk you through all of this truck's capabilities to ensure you can make the most of the available power. We are conveniently located to serve the Ballston Spa, Saratoga, Queensbury, and Albany areas. With any further questions do not hesitate to contact us online.