How Much Can The 2023 Chevrolet Silverado 1500 Tow?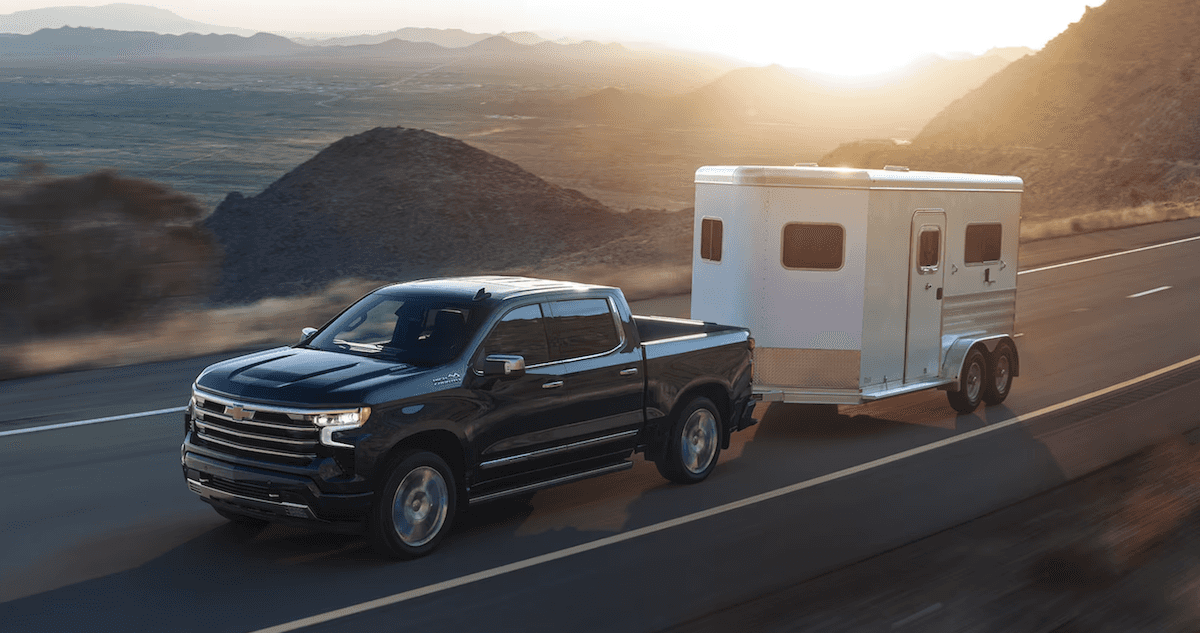 Find Your New Chevy Silverado 1500
If you need a truck that can be put to work, the 2023 Chevrolet Silverado 1500 is the perfect choice. This impressive truck can tow up to 9,400 lbs. making it a premium choice for all of your hauling needs. The team of experts at Mohawk Chevrolet are here to walk you through the capabilities of this model.
2023 Chevy Silverado Towing Capacity
The 2023 Chevrolet Silverado 1500 offers drivers four engine options, each offering unique horsepower and torque. These powertrain options along with body size and available equipment affect your truck's ability to tow. Unsure which engine is under your hood? Towing capability information can be found in your owner's manual or on the inside of your driver's side door. Towing capacities include:
2.7L Turbo Engine: up to 9,300 lbs
5.3L V8 Engine: up to 9,900 lbs
6.2L V8 Engine: up to 9,200 lbs
Duramax 3.0L I-6 Engine: up to 9,400 lbs
With this capability, your truck can tow a boat, a small camper, or even a cargo trailer. No matter what you are towing it's important to ensure your hitch is properly secured to your trailer and that all of the essential wires are connected. Once your load is attached, follow the rules of the road and drive with caution for a safe towing experience.
2023 Chevy Silverado Payload
Looking to make use of your truck bed? The 69.92 in. long bed can handle up to 2,260 lbs. of cargo. Before driving with cargo in the bed, double check that all items are secure and not blocking your view.
New Chevy Silverado For Sale Near Albany
Mohawk Chevrolet is your trusted truck dealership serving the Ballston Spa, Saratoga, Queensbury, and Albany areas. Our team of Chevy truck enthusiasts looks forward to walking you through our new and pre-owned Chevrolet Silverado 1500 inventory. With any further questions do not hesitate to contact us online.